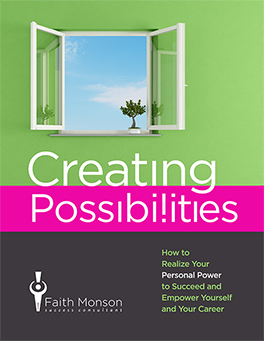 Transcend limitations and open the door to opportunity!
Claim the power to create your own possibilities and make fresh, exciting and vibrant opportunities for yourself.
Life is too short to wait for other people to open doors to your ideal future. YOU have the power to turn dead ends and old disappointments into new horizons, fresh adventures and unexplored pathways to reach your dreams.
This ebook springs from my deep personal belief that we all have untapped power inside ourselves, power to change our lives and our world. In my career as a Success Coach, it has been my privilege to work with hundreds of clients to help them unlock their potential and tap into the enormous opportunities that await them.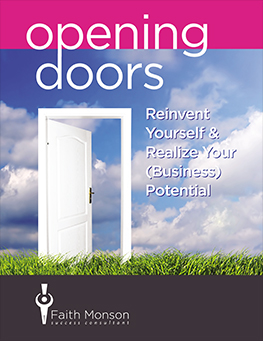 Reinvent Yourself and Realize Your (Business) PotentialAre you facing a closed door?
Many times it seems as if you are making good progress in your professional life when all of a sudden you face a closed- or even locked-door.
But a door is just a door. Doors that are closed can also open. A closed door may be a signal to revise your strategy, to make sure that what you think you want is truly your heart's desire, or to pause and rest before renewing your efforts. It can be many things, but it is not an ending.
As you journey through this book, I hope you'll find ideas to reawaken your spark, to refresh your enthusiasm and to renew your passion to help you move forward with greater confidence in making your dreams a reality.